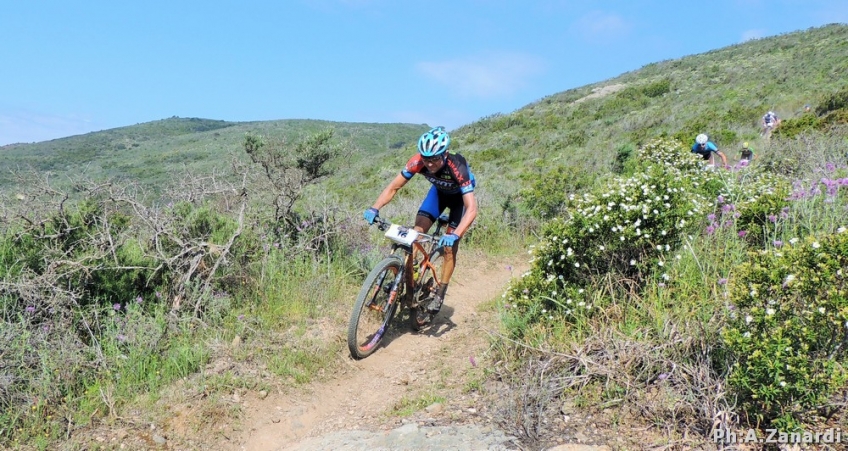 THE ESSENCE OF SPORT: A NEW SEASON OF SPONSORSHIPS
The presence in Capoliveri of the Italian National Mountain Bike team, here to train also on the track of the Capoliveri Legend Cup taking place on the 11thof May, represents an occasion to talk about sports sponsorships. In fact, Acqua dell'Elba has always provided concrete support to activities which make the island a primary destination for people who love physical activity in the open air.
THE ESSENCE OF SPORT: THE CAPOLIVERI LEGEND CUP
Having reached its tenth edition this year, the Capoliveri Legend Cup has become an unmissable appointment: upon the trails of Mount Calamita, location of Isola d'Elba's bike park, thousands of professional and amateur riders will challenge themselves on two tracks: Marathon, the most demanding at 80 kms length, and Classic, with a length of 50 kms. Both allow the racers to fully take advantage of the spectacular views and inebriating scents offered by the nature of the island.
THE ESSENCE OF SPORT: A LONG SEASON OF EVENTS
The Capoliveri Legend Cup is just one of many sporting events sponsored by Acqua dell'Elba during a season starting on the 31stof March with Miniera in Trail, which will continue until September with another classic appointment, the Elbaman triathlon. Throughout, a long series of other events, which we will promptly announce on the pages of our blog and our social networks.
---